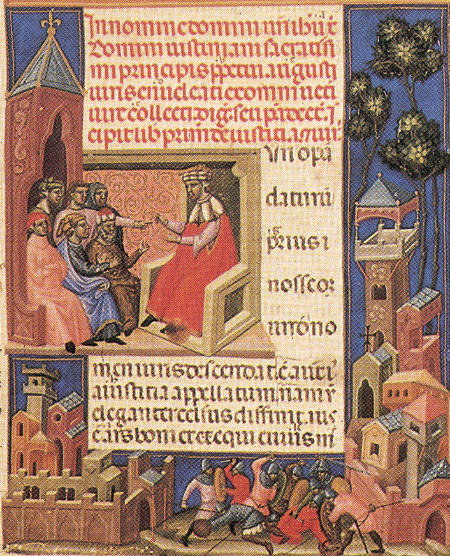 Torino, Biblioteca Nazionale Universitaria E.I.1.c.4, Justinian's Digest 1.1
Canonical Maxim: Libertatis causa favorabilis est et in dubio pro ea iudicatur [Liberty is to be favored and in doubtful matters one should render a judgement for it].
Bernardus Parmensis [ ca. 1250], X 4.5.2 v. hac conditione: "Libertas est res spiritualis [Liberty is a spiritual thing]."