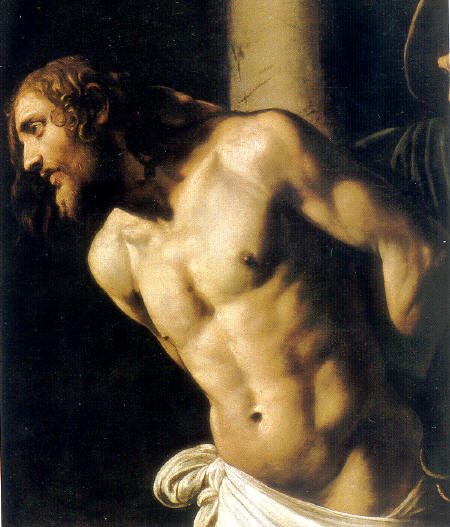 Flagellation of Christ (Detail), Caravaggio, ca. 1607, Musée des Beaux-Arts, Rouen
The creation of the new procedure of "inquisitio" raised questions about a procedure in which third parties brought accusations and in which judges began to play a more active role in prosecuting crime.
It changed concept of justice in the procedure and in European courts.
It may have led to the introduction of torture into judicial procedure in order to bring a full proof to the courtroom.
To a certain extent, the jurists gave the "common good" equal standing with the rights of the human person in criminal procedure.
Robert Bartlett, Trial by Fire and Water 141: "Inquisitorial procedure . . . created a court situation amenable to the torturing of subjects."
Piero Fiorelli, La tortura giudiziaria nel diritto comune (Ius nostrum 1-2; Milano: 1953-1954) 1. 116-117: In the twelfth century the ordeal was equated with torture in the Exceptiones Petri, the Tübingen and Asburnham Law Books.