After Gratian compiled his Decretum, jurists collected papal decretals. These decretals contained the decisions of the papal curia for cases that had been appealed to Rome. These collections began as appendices attached to manuscripts of the Decretum. By the fourth quarter of the twelfth century, they were organized into five books
Iudex, Iudicium, clerus, connubia, crimen (Judge, Courts, Clergy, Marriage, Criminal Law)
and arranged according the subject matter. This format became standard for the codification of decretals until 1917.
The papal curia heard thousands of cases each years by the end of the twelfth century. Pope Alexander III (1159-1181) was a key figure in this development. During his pontificate decretal legislation became the most important source for living law in the Ius commune. These decretals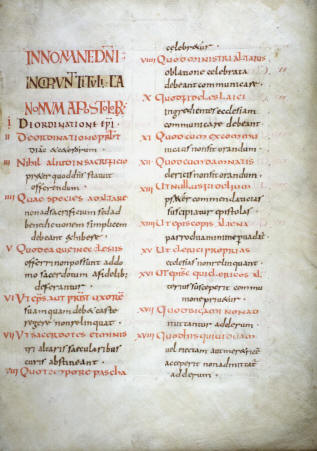 contained reports of appellate cases that dealt with all the issues important for Christian society. Cases were appealed to Rome from all corners of Christendom: From Durham in England to Palermo in Sicily. From Salamanca in Spain to Prague in Bohemia, Gran in Hungary and Cracow in Poland.
As Walter Ullmann put it: "Decretals dealt with matrimonial matters, feudal, electoral, judicial, legatine, penal, disciplinary subjects, in addition to issues concerning collegiate ecclesiastical bodies, the rights of cathedral chapters and the disposal of goods during a vacancy, oaths, clerical duties, appointment of officials, details of tithes, rents and dues, prebends, immunities, extensive and restrictive interpretation of the law, constitutional problems, appellate jurisdiction." (A Short History of the Papacy in the Middle Ages (London 1972) 199–200).