LAW

An analysis of the science of law presents a view, first, of the rights of persons, distinguishing them as natural persons or artificial persons, or bodies politic or corporations. These rights are deemed either absolute, as relating to the enjoyment of personal security, liberty, and of private property, or, on the other hand, relative, that is arising out of the relation in which several persons stand. Bouvier's Law Dictionary, by John Bouvier (1787-1851), Third Revision by Francis Rawle, Kansas City: West Publishing, 1914, vol. 2, p. 1876.

LAW In its most general and comprehensive sense, law signifies a rule of action; and this term is applied indiscriminately to all kinds of action; whether animate or inanimate, rational or irrational. 1 Bl. Com. 38. In its more confined sense, law denotes the rule, not of actions in general, but of human action or conduct. In the civil code of Louisiana, art. 1, it is defined to be "a solemn expression of the legislative will." Vide Toull. Dr. Civ. Fr. tit. prel. s. 1, n. 4; 1 Bouv. Inst. n. 1-3.

2. Law is generally divided into four principle classes, namely; Natural law, the law of nations, public law, and private or civil law. When considered in relation to its origin, it is statute law or common law. When examined as to its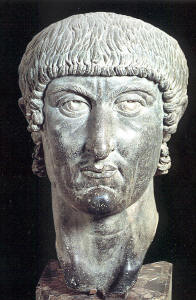 different systems it is divided into civil law, common law, canon law. When applied to objects, it is civil, criminal, or penal. It is also divided into natural law and positive law. Into written law, lex scripta; and unwritten law, lex non scripta. Into law merchant, martial law, municipal law, and foreign law. When considered as to their duration, laws are immutable and arbitrary or positive; when as their effect, they are prospective and retrospective. These will be separately considered.
LAW, POSITIVE. Positive law, as used in opposition to natural law, may be considered in a threefold point of view. 1. The universal voluntary law, or those rules which are presumed to be law, by the uniform practice of nations in general, and by the manifest utility of the rules themselves. 2. The customary law, or that which, from motives of convenience, has, by tacit, but implied agreement, prevailed, not generally indeed among all nations, nor with so permanent a utility as to become a portion of the universal voluntary law, but enough to have acquired a prescriptive obligation among certain states so situated as to be mutually benefited by it. 1 Taunt. 241. 3. The conventional law, or that which is agreed between particular states by express treaty, a law binding on the parties among whom such treaties are in force. 1 Chit. Comm. Law, 28.
A LAW DICTIONARY ADAPTED TO THE CONSTITUTION AND LAWS OF THE UNITED STATES OF AMERICA AND OF THE SEVERAL STATES OF THE AMERICAN UNION by John Bouvier Revised Sixth Edition, 1856