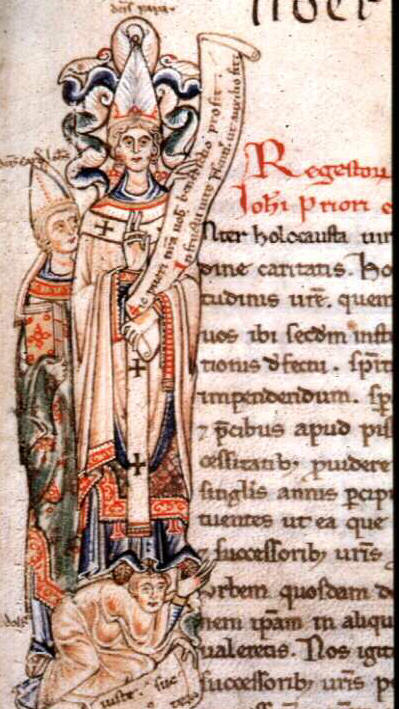 Vat. Reg. 5, fol. 72r
An ecclesiastical judge could summon a cleric accused of crimes to undergo canonical purgation. The development of this procedure probably led to the adoption of a more general investigation of criminal accusations by a judge.
There has been scholarly debate about when the doctrine and practice of inquisitorial procedure was established. Many scholars have concluded that Pope Innocent III (1198-1215) brought this procedure into existence.