<Actor> § At illi econtra: Cuius auctoritate nobis sylentium imponere contenditis, eiusdem ora uestra auctoritate seramus. Nam idem Gelasius ait:
You try to impose silence on us by the authority of Gelasius, by the same authority we close your mouth:
Nulla presumptione statum parrochiarum etc. <Sg, Gratian I, and Gratian II C.16 q.3 c.5 in fine> [qui perpetue etatis firmitate durauit, patimur immutari, quia nec negligentia pontificum, nec temporalis obiectio, que per incuriam forte generatur, neque ignauia faciente consensus adhibitus, nec subripiente supplicatione preceptio diuellere potest semel diocesim constitutam]
Si ergo temporalis obiectio diocesi semel constitutam diuellere non potest. Patet quod nec nobis patrocinabitur, ut statutum nostre parrochie mutantes decimationes quondam nobis legitime assignatas uendicabili usurpatione uobis uendicetis.
If therefore a diocese has once been established, it cannot be broken in pieces. Prescription does not run against diocesan rights.
<Gratianus> § Set qualiter hec distinguantur auctoritates in causa monachorum inuenietur <Sg C.17 q.3; Gratian I and II C.16 q.1, 2, 3 and q.4>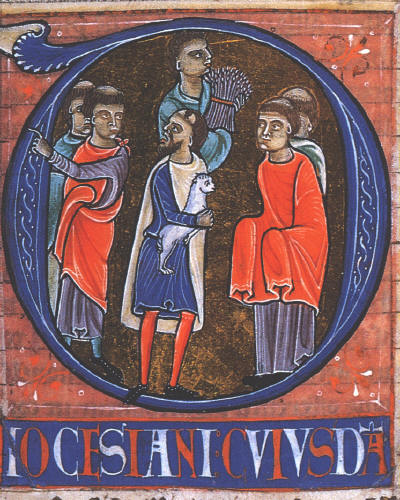 Cambridge, Corpus Christi College 10, fol. 181: Causa 13