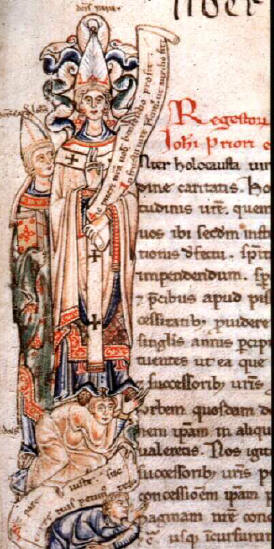 Version II of "Duae sunt" much more radical than Version I
Johannes Teutonicus to 3 Comp. 1.8.3 (Nisi cum pridem) s.v. tamen cedes:
Hec fuit opinio H. quod episcopus, si occulta lege Dei ducitur, potest renuntiare sine licentia pape, arg. xviiii q.ii. Due <sunt>, set hic reprobatur <ab Innocentio tertio>.
Johannis Teutonici Apparatus glossarum in Compilationem tertiam, ed. K. Pennington (Monumenta iuris canonici, Series A, vol. 3.1; Vatican City: Biblioteca Apostolica Vaticana, 1981) 93
K. Pennington, Pope and Bishops: The Papal Monarchy in the Twelfth and Thirteenth Centuries (Philadelphia 1984) 104-105