Justinian's Codex 11.47(46).1
Ut armorum usus inscio principe interdictus est
Imperatores Valentinianus et Valens ad Bulephorum consularem Campaniae
No one shall, without our knowledge and consent, bear any kind of arms.
Nulli prorus nobis insciis atque inconsultis quorumlibet armorum movendorum copia tribunatur. 364 A.D.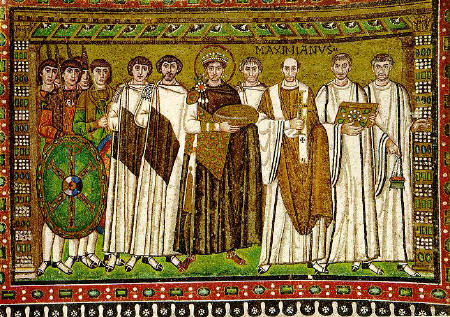 Mosaic of Justinian, San Vitale, Ravenna
Lawrence G. Duggan, Armsbearing and the Clergy
in the History and Canon Law of Western Christianity (Boydell & Brewer, 2013) does not mention this crucial text.