Modern Canon Law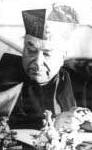 Codex iuris canonici 1917
The French Revolution and Modern Codifications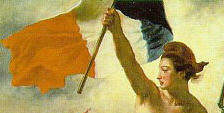 Code Napoléon
Pietro Gasparri (1852-1934) was appointed secretary of the Commission of Cardinals for the Code in 1904.
The Codex iuris canonici was published by Benedict XV, 27 May 1917, with the bull Providentissima mater ecclesia.
The organization of the Code was not according to the classical canonical divisions (Iudex, Iudicium, Clerus, Sponsalia, Crimen) but according to the divisions adopted by ancient Roman jurists (Gaius and Justinian) (Personae, Res, Actiones)
1983 Codex iuris canonici Latin
1983 Codex iuris canonici (English)
All attempts of the revolutionary assemblies to draft a code failed. Bonaparte appoint 4 men in 1800 to prepare a draft of a code. The final code was put into place in March, 1804. Had 2281 articles. The new code did not obviate old law, but only laws contrary to it. In 1807 it was given name Code Napoléon.
Later known as Code civil.
Austria: Codex Theresianus. 1766
Prussia: Allgemeines Landrecht für die preussischen Staaten 1794
Bürgerliches Gesetzbuch (1900) =BGB