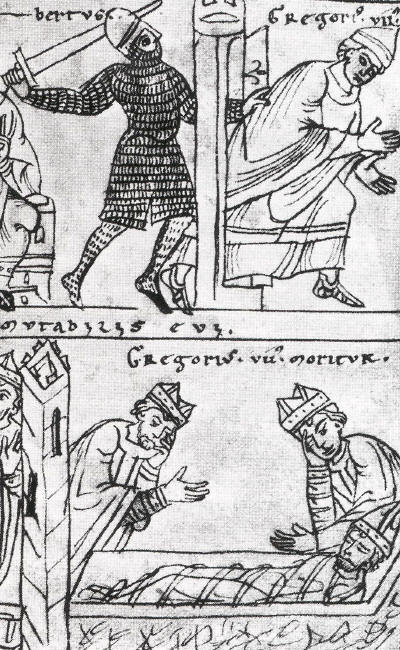 Liberty and Equality
Libertas ecclesiae
Pope Gregory VII, 1081:
We hold it to be far nobler to fight for a long time for freedom of the Holy Church than to sink into a miserable and devilish servitude. For the wretched fight as limbs of the devil, and are crushed down into miserable slavery to him. The members of Christ, on the other hand, fight to bring back those same wretches into Christian freedom.
Translated by Ephraim Emerton, The Correspondence of Pope Gregory VII (New York 1932) 179; cited by Brian Tierney, "Freedom and the Medieval Church," The Origins of Modern Freedom in the West, ed. R.W. Davis (Stanford, California: 1995)
64-100 at
68.