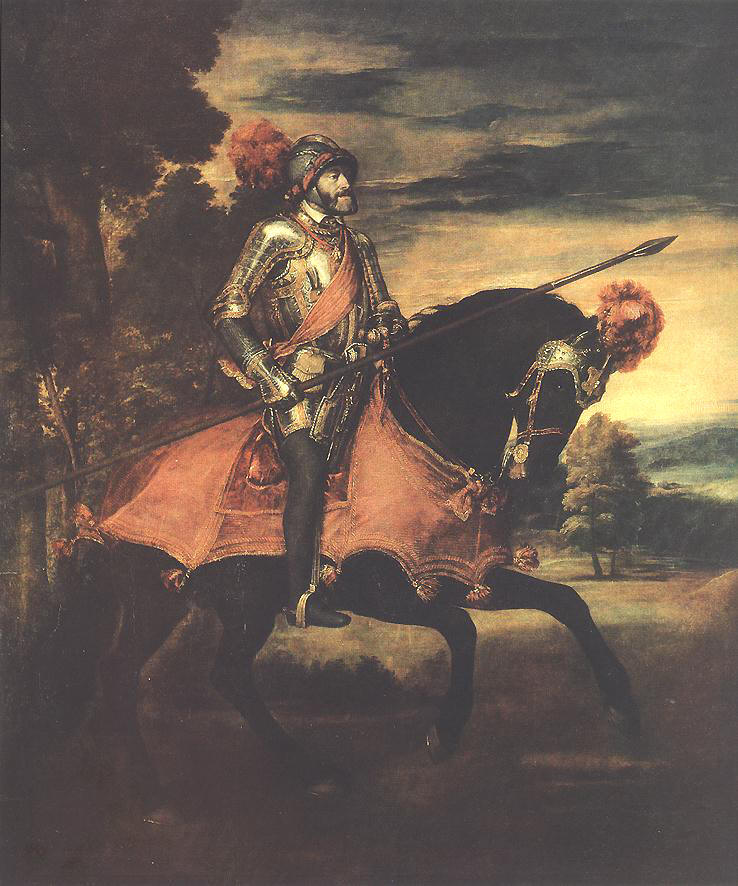 Emperor Charles V at Mühlberg
1548
Oil on canvas, 332 x 279 cm
Museo del Prado, Madrid
This is one of Titian's most dramatic and monumental portraits, conveying not so much the personality of the sitter as the high ideals of his imperial office. At the Battle of Mühlberg the Emperor had defeated the Schmalkadic League of Protestant princes, and in Titian's picture he is portrayed as the archtypal Christian knight victorious against heresy --- a kind of modern St George. Apart from the brilliant creaton of a memorable image, Titan shows his skill in the consummate handling of textures, such as the diffusion of the evening sunlight through the landscape and the captivating sheen of the armor.